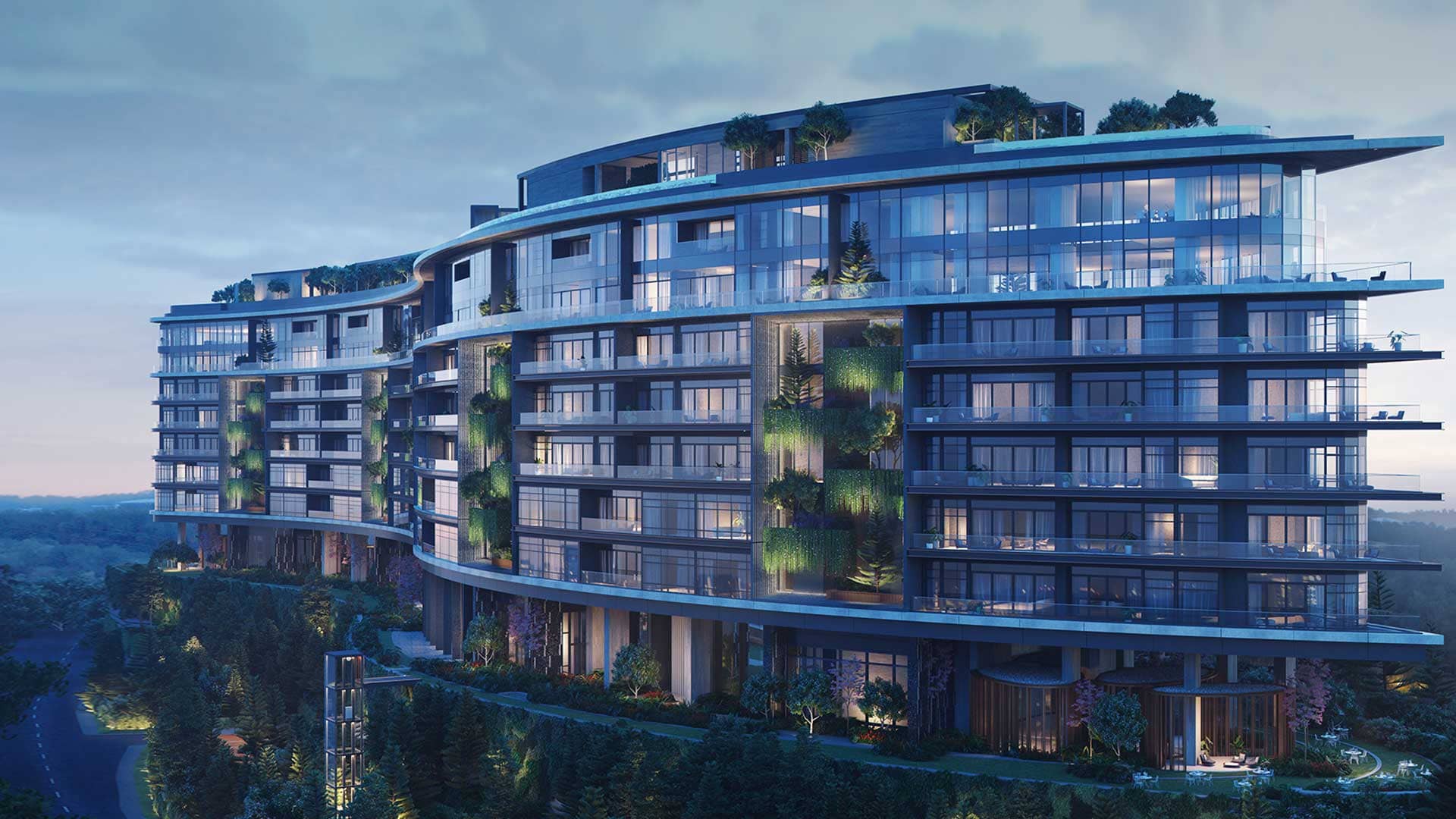 The
Architecture
Thoughtful, elegant and refined, these low-rise residences encompass exquisite apartments and penthouses overlooking the leafy avenues of Damansara Heights and a panoramic vista of the city.
Enlightened Elegance
The Cedar's organic form twists to maximise views, improve natural light penetration and enhance privacy.
Stately Ingress
A solid granite entryway carved from the hillside and an underground passageway add an air of mystery to your grand entrance.
Natural Landscapes
A richly planted forest walk of cedar trees interspersed amongst a canopy of native, tropical and European flora.
Capacious Lobby
Glass elevators open to dramatic architectural forms, framing a scene of the glittering city skyline.